OPEN SOURCE TRASH EATING ROBOTS
The Trash Printer is a design for an open-source 3D printer that can print useful objects directly from recycled plastic flakes instead of using filament. This makes it easier to print with post-consumer trash, and makes the process more tolerant of impurities in the material. It is intended to be disruptively easy to build, and costs around $500 in parts. This website exists to teach you how to build one with your friends so that you can turn the trash around you into new and useful objects.

SORT
Plastic waste is sorted by type and washed to remove any food and labeling. The Trash Printer prints with #5 Polypropylene, #2 HDPE, #4 LDPE, and probably others too!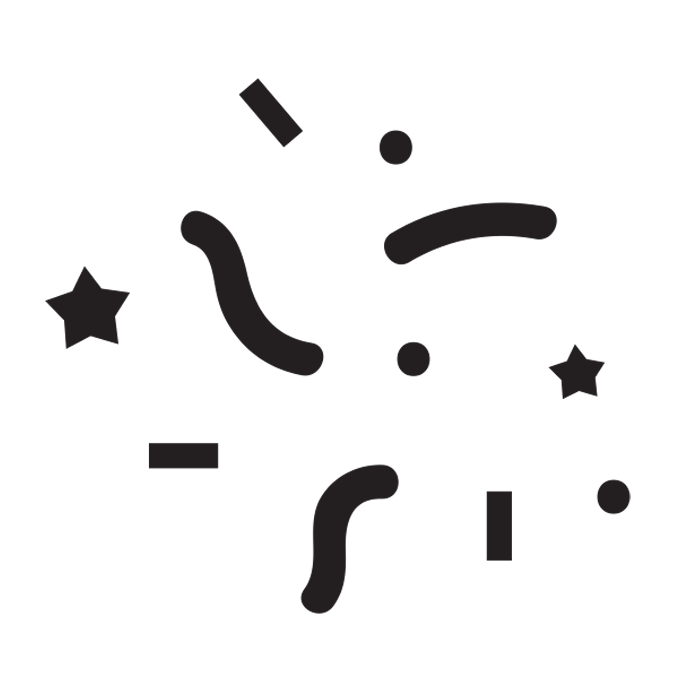 SHRED
The sorted plastic is shredded using the Precious Plastic open source plastic shredder. A mesh screen ensures uniform particle size for easy handling.

PRINT
The shredded flakes are loaded into the hopper of the printer, and a screw feeds it downwards through a heated barrel and out the nozzle, like a glue gun.

REPEAT
Parts that are no longer needed can be mixed with new material and reprinted in a near-infinite loop. The parts it makes are large, light, strong, and flexible.
3D printing with recycled plastic may seem kind of inevitable, but making hundreds of feet of micron-perfection filament out of real-world post-consumer waste is a pretty tricky thing to do, and the common recyclable plastics all have properties that make them more difficult to print with than PLA or ABS. Instead of trying to make a filament that works in existing desktop 3D printers to make small, detailed objects, the Trash Printer skips the filament entirely by just strapping the filament extruder onto a CNC router gantry. This approach enables the printing of large, strong, flexible, but relatively low resolution objects directly from shredded plastic flakes with minimal additional processing.
This project is intended to be replicated. You are not only allowed to copy this information freely and without permission, you are encouraged to do so and this documentation is intended to make that process as easy as possible, so that people anywhere can use it to turn the plastic trash around them into objects that are useful and valuable in their communities.
You can find the most recent documentation on Hackaday.io
And you can support the development of this project at Patreon.com/DisruptivelyUseful
Here's what you will need:
A CNC Gantry
The Gantry is the robot that moves the extruder around. We're using the Mostly Open Source "Mostly Printable CNC" gantry, but any CNC router gantry with at least some Z travel should work. 
Laser Cutter or Router
The extruder uses laser-cut wooden spacers to hold the parts in place. Wood is actually the best material for this, so you will need the ability to accurately cut parts out of plywood sheets.
Power Drill + Bits
You will need a cordless electric power drill, 3/8″ drill bit, 1/8″ drill bit, and an 8-32 tap set. This is for modifying the hot end to work with the larger nozzle the printer uses
Soldering Tools
You will need to fabricate your own custom cables for your printer, so you will need a soldering iron and wire stripper/cutters. A set of helping hands doesn't hurt either.
MPCNC
Or comparable CNC gantry with stepper motors and some Z
Wood Auger
7 1/2″ long by 9/16″ diameter.
4:1 NEMA 23 Stepper
Geared to get enough torque to extrude smoothly
4" Stainless Pipe
4″ long by 1/2″ wide NPT pipe thread
Barrel Adapter
1/2" FPT to 1/4" FPT Brass Adapter
Hose Barb Nozzle
1/4" MPT x 1/4" Brass Hose Barb
1/2" Black Steel Pipe Flange
Or comparable CNC gantry with stepper motors and some Z
Aluminum Heater Block
7 1/2″ long by 9/16″ diameter.
Solid State Relay
Or "PowerTail" style relay.
(2) Thermistors
7 1/2″ long by 9/16″ diameter.
Wooden Spacers
Laser cut, CNC routed, or cut by hand
Your content goes here. Edit or remove this text inline or in the module Content settings. You can also style every aspect of this content in the module Design settings and even apply custom CSS to this text in the module Advanced settings.

Creative Commons
All content on this website is open source and licensed under Creative Commons with the following guidelines and requests. Please steal this information.

Attribution
I have attempted to give credit where credit is due to the other people who contributed to this work, and would appreciate it if you would do the same!

Share Alike
This project is built upon thousands of hours of other people's work. Please pay that work forward by making your work open as well

CC-Zero
CC0 is a legal tool for waiving as many rights as legally possible. This information is intended to be free to use for whatever purposes you choose.